Progress is our goal at Griffin Glass Tools!
Gift certificates are now available on our web site!
We have had requests for gift certificates many times over the last few years and just didn't have a great way to offer this. We are always working to keep up with the demand!
Now one of many benefits of our beautiful new web site is the option to purchase gift certificates which can be easily used for online purchases.
So as the season of giving and sharing approaches, why not help the glass artist in your life with the best flame working tools.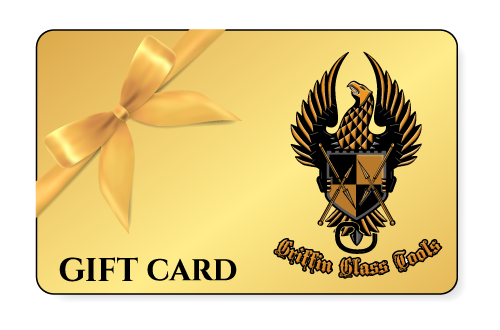 Address
2071-A Lake Road
Elmira, New York 14903
Call Us
Primary Phone: 607-331-6221
Shipping Department: 607-733-1222
Email Us
Scott@GriffinGlass.com
Purchasing@GriffinGlass.com